More than 600 SEA members took part in the Martin Luther King Day of Action. The day started early as members gathered at Rainier Beach and Roosevelt High Schools to assemble their school signs and board buses to Olympia for a rally and march to support fully funding public education in our state.

The 600 SEA members stood with another 6000 WEA members on the steps of the state Capitol to demand full funding for education. Superintendent Larry Nyland joined us on the steps in Olympia, and school board member Jill Geary rode down with us on the bus.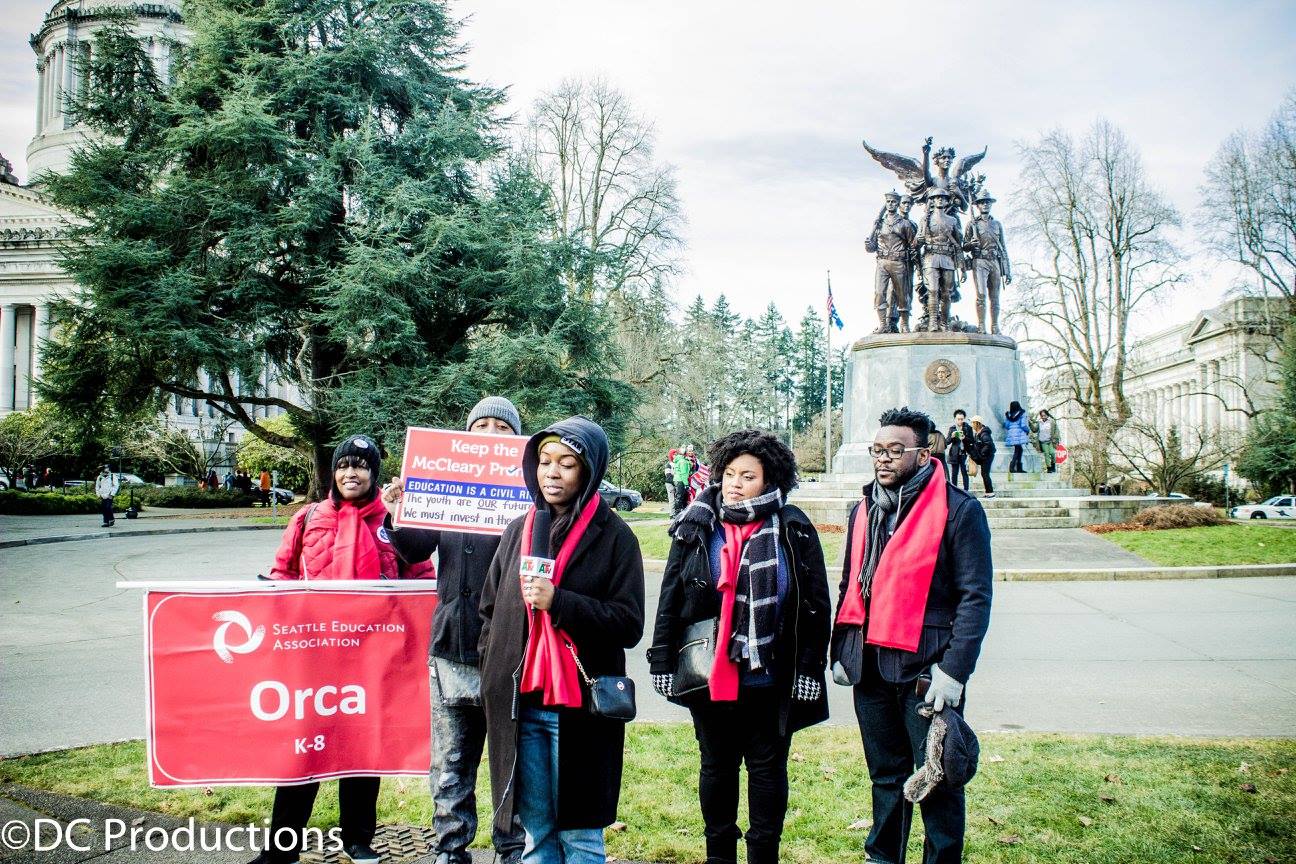 The buses headed back north to march in solidarity with over 10,000 members of the Seattle community to celebrate the legacy of Dr. Martin Luther King by marching in the parade there.

Reference: http://www.seattlewea.org