On February 3, 2017 Kent Mayor Suzette Cooke invited Gwen Allen-Carston the Executive Director of the Kent Black Action Commission (KBAC) to attend the February 7, 2017 Kent City Council meeting to receive a proclamation of "African American History Month".
At the city council meeting the members in attendance, Gwen Allen-Carston Executive Director, Azalea Johnson Secretary, and Richard Johnson Marketing and Media Relations, were called to the front of the council chamber. After reading the text aloud, the Mayor proclaimed February 2017 as "African American History Month" in the city of Kent and presented the document to KBAC.  In accepting the Proclamation Gwen Allen-Carston spoke briefly about the continuing effort to educate the society about the many and continuing contributions of Black Americans.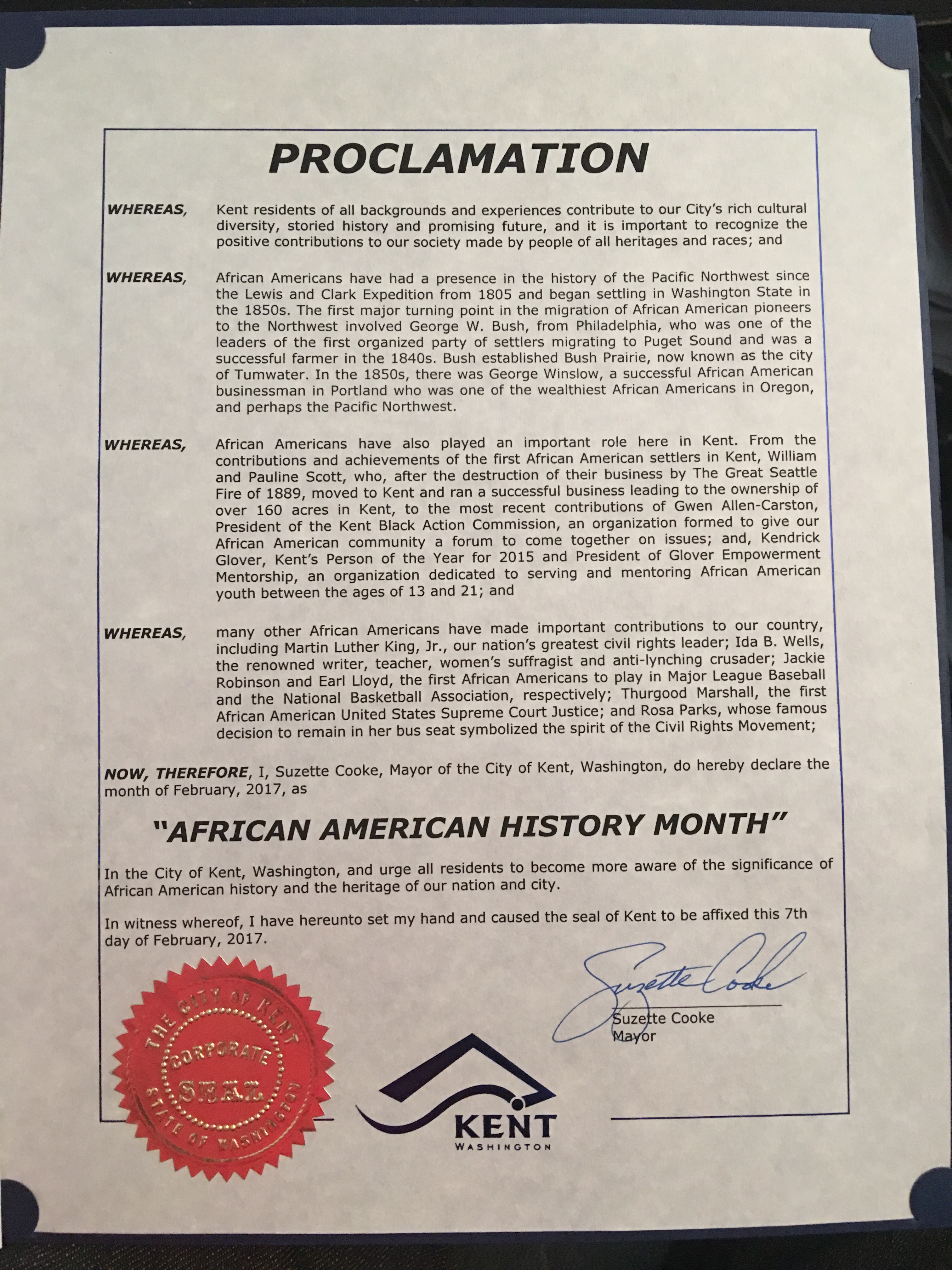 The Proclamation referenced African American pioneers in the Pacific Northwest as early as the 1800's when George W. Bush a Black man from Philadelphia established the town of Bush Prairie which is now known as Tumwater, WA. George Winslow was mentioned he was one of the richest men in Oregon and perhaps the entire Pacific Northwest. There was also a reference to the impact of African Americans in the City of Kent. William and Pauline Scott were successful business owners in Kent in the late 1800"s. Today Kent has Gwen Allen-Carston Executive Director of the Kent Black Action Commission a community based organization dedicated to helping to have better outcomes in education, economic development, and social and criminal justice in the Black community. Kent also has Kendrick Glover co-founder and Executive Director of Glover Empower Mentoring (GEM), and 2015 "Man of the Year" in the city of Kent.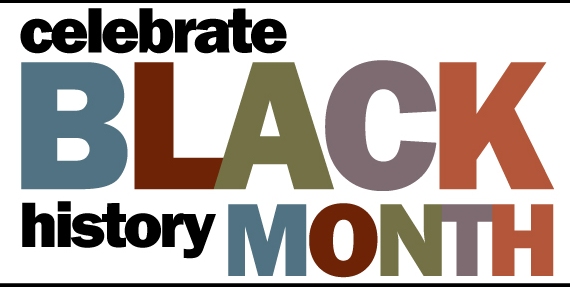 The proclamation also make note of many nationally known African American contributors such as: Martin Luther King Jr., Ida B. Wells, Jackie Robinson, Earl Lloyd, Thurgood Marshall, and Rosa Parks.
Report By: Richards James