On January 16, 2017 Kent Black Action Commission (KBAC) joined with several coalition partners to conduct a legislative rally at the State Capitol in Olympia, Washington. This was the second year in a row that a rally of this type was held in Olympia.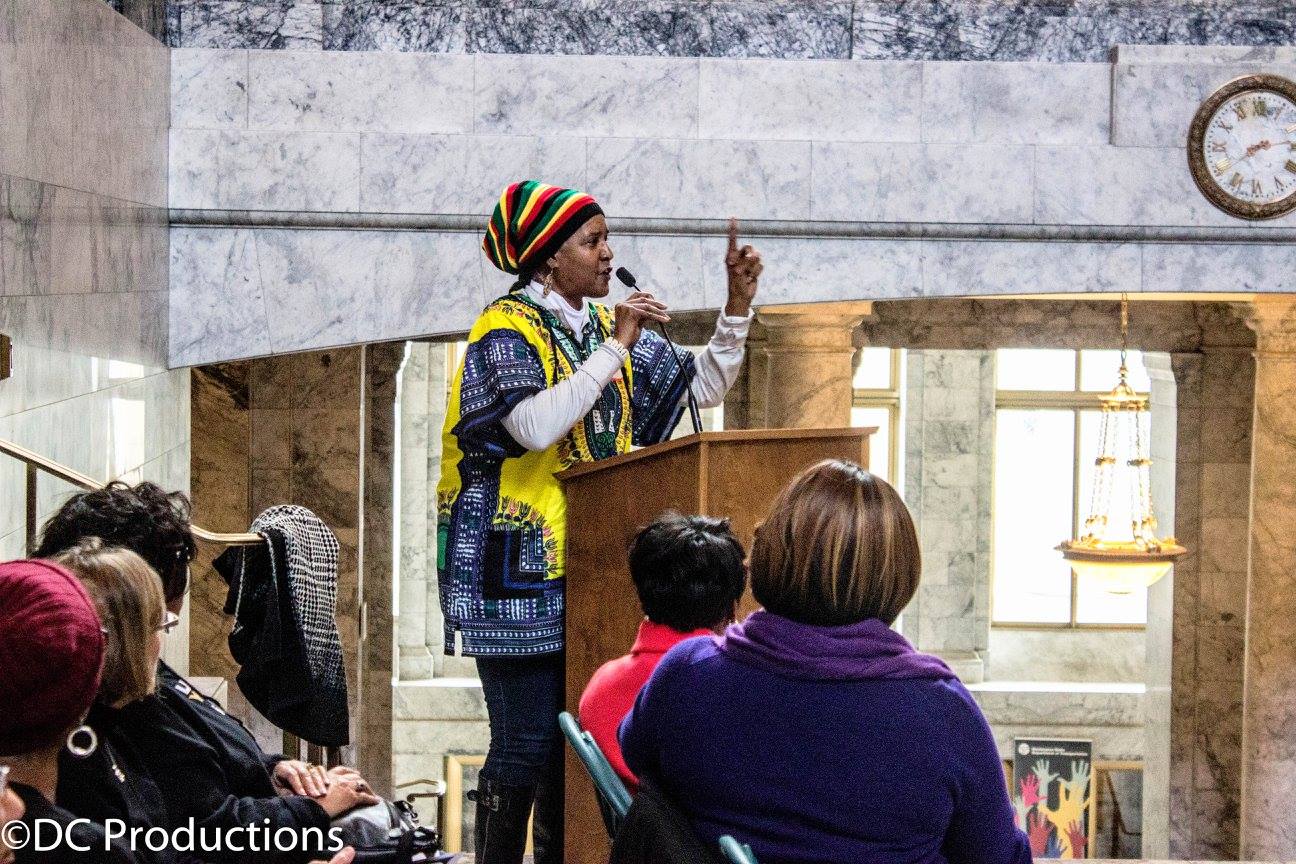 KBAC members, parents, and students numbering 32 strong boarded a deluxe tour bus at Kent-Meridian High School a set off to join a caravan to Olympia, WA. After arriving in Olympia participants were treating to lunch and had time to tour the campus and interface with Legislators. A rally in the capitol rotunda followed. The program included opening remarks by Senator Joe Fain of the 47th District and Representative John Lovick of the 44th District. Secretary of Transportation Earl Keye shared his department's commitment to diversity and announced a hiring initiative.  Dr. Karen Johnson of the Black Alliance, Thurston County gave an update on the effort the rewrite legislature on Police use of deadly force so there is room for redress in the case of wrongful death.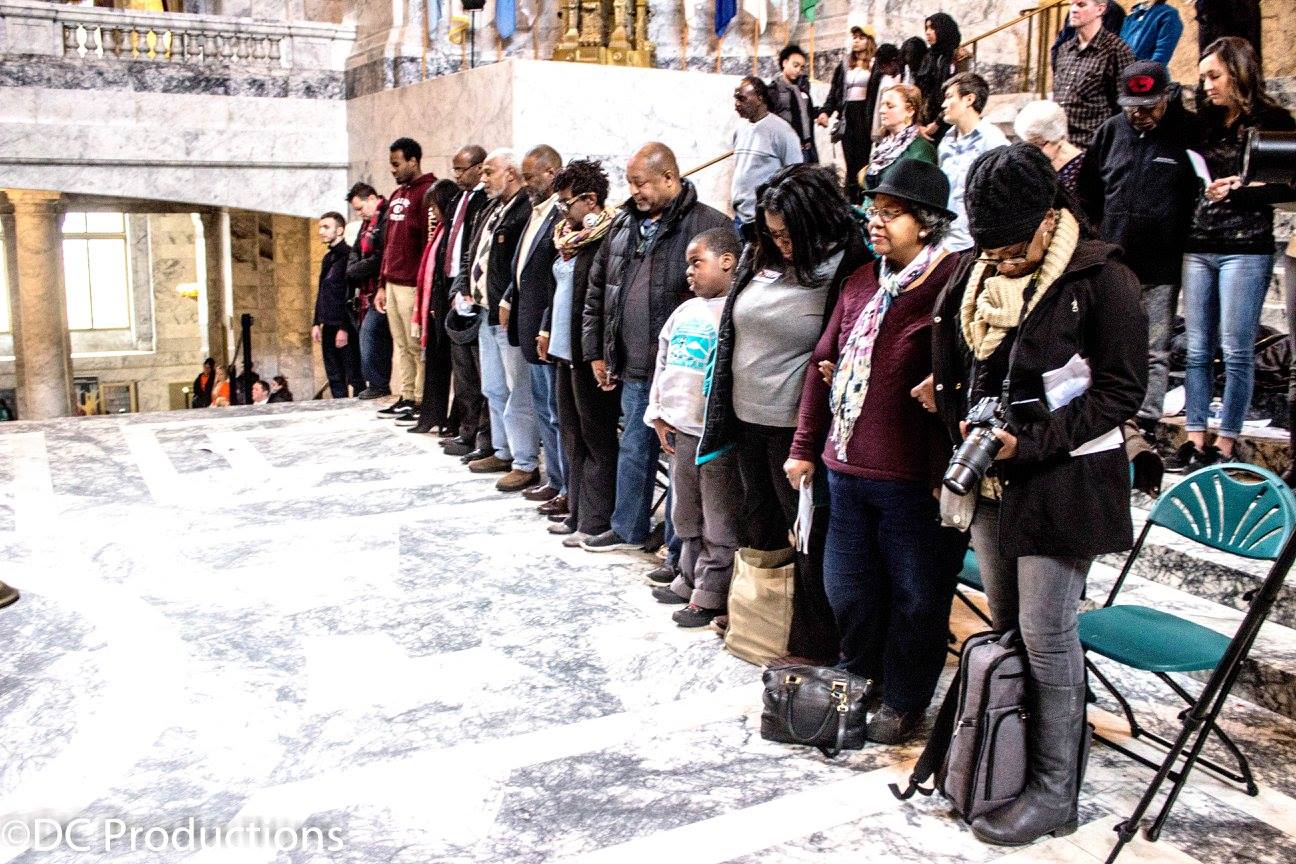 Our own Executive Director Gwen Allen-Carston gave a rousing and inspiration speech on the need for us all to fight on and stand up for what is right. The rally ended with a keynote speech by noted Author, Lecturer, and Film Maker Rev. Wayne Perryman.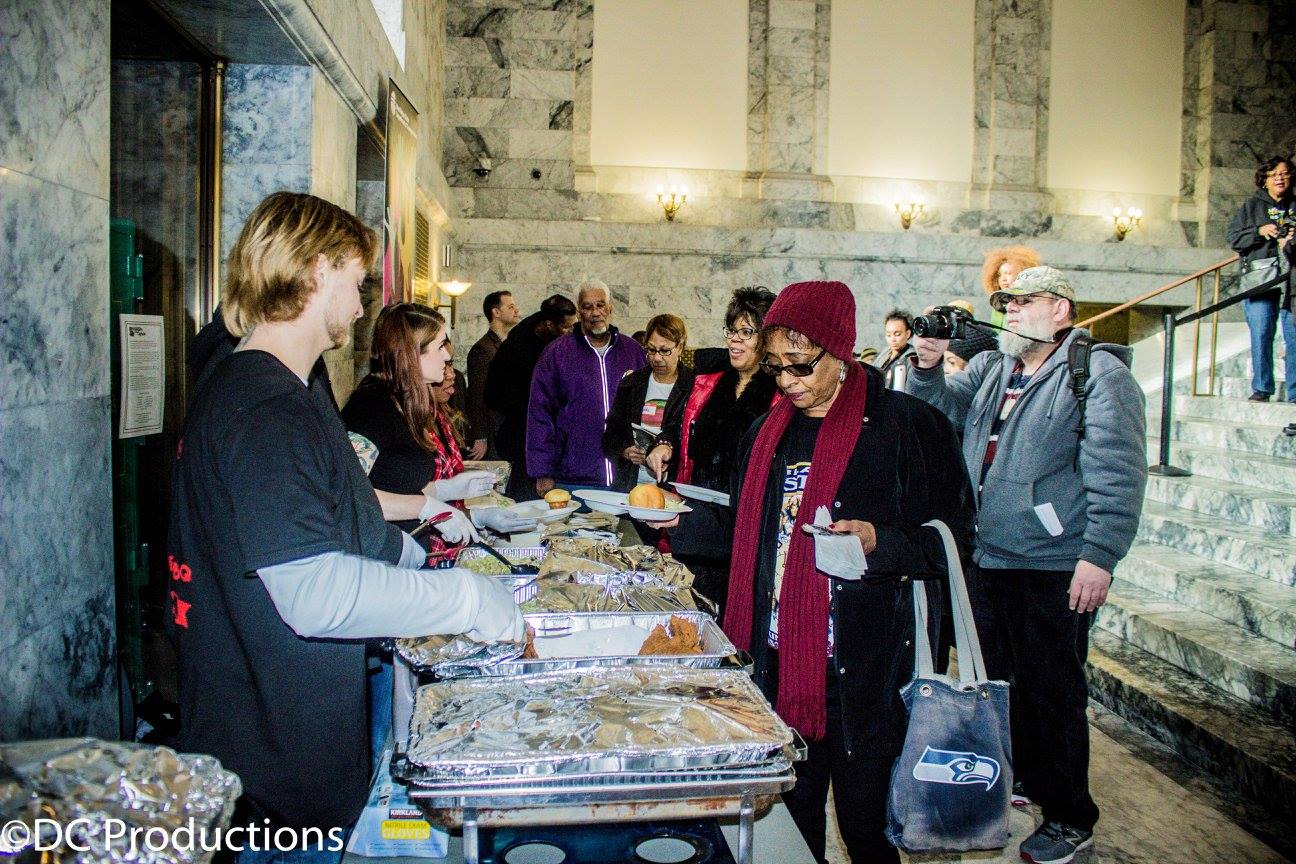 We went to Olympia to one expose our parents and students to the legislative process first hand, and two the lobby for our interest in the areas of social, economic, and criminal justice and for better outcomes in the education of Black and other minority children.
See our recorded interviews to get the reactions of some of our attendees.
Reported By: RJ AJ JAMES. Photos & Video Production By: DAVIES CHIRWA